So The Division open beta has been crowned 'the biggest beta ever for a new game brand on current generation platforms', with 6.4 million players taking part in the glorified demo, all playing an average of 5 hours.
I was sceptical of The Division.  In general, RPG MMOs aren't my cuppa, and after really, really trying to enjoy Destiny I had little hope for Ubisoft's attempt.  No matter how much it looked like Freedom Fighters – seriously, where is Freedom Fighters 2?
Yet, I was pleasantly surprised by the beta.  Firstly, the network performance was good, with no drops and matchmaking actually working unlike the Rainbow 6 beta.  Secondly, the game was actually okay.
The shooting wasn't as bad as I'd previously read.  In fact, the cover system and shooting recalled games from the early 2000s, and in a good way to boot.  Almost felt like a more modern Kill.Switch at times.  Shooting is very simple but it's a tight and pretty perfect for an MMO style game, pitting numbers against numbers rather than emphasising twitch kills.  The shooting here fits a very a traditional MMO approach.  Plus, the game looks great.  Not E3 2013 great, but still great.  After Ubisoft's last take on a large modern city in Watch_Dogs, I hadn't had much hope for this new imagining of New York, but it's detailed and gorgeous with good draw distance and no pop-ins.
And get this, the game has a very steady frame rate at 30 frames per second.  That's not usually something I care about, but performance is such a point of contention in Ubi games that it's hard not to notice how smoothly everything ran.
I did encounter some minor cosmetic glitches, particularly with the faces of character models, but nothing game breaking and so rare that it wasn't a bother.  Although I should note that, this being a beta, such things are expected and could be resolved by its 8th March release.  It probably won't though.  But all things given, for a beta the performance was exactly how it should be to show off the game, rather than just be a glorified Q&A session.
BUT – yes, there's a 'but' – I can't say the game has convinced me to jump into a game of grinding.  While fighting in the Darkzone was tense the first time, the reality of the situation soon kicked in: This is a game about ranking up, pouring in more and more time until it consumes your life and you can effectively defend yourself against rogue agents or successfully go rogue yourself – which you will do, sometimes accidentally.  I don't have time for that.
There's also the matter of the HUD.  My god, this game has a ridiculous HUD system.  It has a very 'cool', modern-future tech vibe to it, and while the in-game menus all look great, in general the HUD is just too distracting and sort of ruins how beautiful the city is.
Just look at that.  A towering pillar of light to show a loot drop, context sensitive prompts for cover and a line to said cover, rank and obnoxiously long levelling bar in the top right, a map full of icons, the same icons on the screen, a nice GPS-style line right there above the truck to show you exactly where you want to go, and finally, just to top all that off, there's a nice floating icons in the centre of your screen that shows your health, skills and inventory count.  Phew, it's exhausting just reading that list and getting your head around it, isn't it?
Oh, and be prepared to hear the same audio clips over and over.  My favourite being, 'They got Alex!'  I once heard this four times within one minute, I kid you not.  While it's slightly lazy, it's kind of hilarious imagining that half of the wrongdoers in New York City are called Alex.  Maybe the name is synonyms with bad guys.  I only know one Alex, but he seems alright.
So yeah, I'd rather be playing Rainbow Six but The Division seems like it could become a pretty big thing, and it probably deserves it with the care and attention taken in building the world.  But Hitman comes out like three days later, so sorry Ubi but I'll be in Paris.  And hopefully IO will make enough money this time to greenlight that god damn Freedom Fighters sequel.
BUt back to The Division.
Should you get the game?  Ask yourself these two questions: Do you like MMO RPGs and the idea of Ubisoft's Destiny?  Do you grind?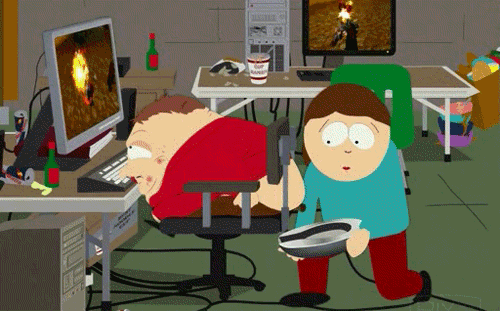 Version played: Ps4